Our range of solar blinds
Film Blinds​

We offer films that reduce visible light transmission to just 8% without reducing visual clarity to eliminate glare, usually from a low sun.

We also have films that simply block UV rays.

Film Blinds​

Solar Reflective Blinds​

Designed to reflect the sun without compromising your view. These specialist, made-to-order solar reflective blinds are available in a range of solar blind material and colours. Available in roller manual and electric. Get a quote and order online.​

Shop Solar Reflective Blinds
High-Performance Solar Reflective Blinds​
Our high-performance blinds were previously unavailable to the public and typically only used in large commercial projects. Now they are available to you, exclusively from CoolGlass.
Specially designed​

Our solar heat reflecting blinds are made of materials specifically designed to reflect the kind of sunlight that causes uncomfortable heat and glare. ​

Highly effective​

Looking for the best blinds for heat reduction? Solar blinds reduce incoming heat and glare from the Sun's rays by up to 90% with this very effective solution.​

Long-lasting​

Our sun reflective blinds range carry warranties of up to 12 years* for your peace of mind but will offer many more years of service. 

*Manufacturer conditions apply​

Leading sun protection​

Provides better protection than leading competitors' solutions while retaining transparency.* Other solar blinds for domestic markets (often called SPC solar protective coating) only have a slight sparkle of reflectiveness, unlike our high-performance commercial grade fabrics.

*Based on customer feedback​​

Get a clear view without letting the sun in​

This attractive and functional solution keeps the sun out without compromising views. By using a 3% openness, this fabric is also ideal as an anti-glare blind from low sun or reflections off other buildings or objects.​

Efficient and dynamic​

Solar blinds are one of the most effective solar solutions and they look great. They give you flexible heat management blocking heat in the summer but can be raised fully or partially to allow free heat gain in cooler months. ​

A range of fabric and hem bar colour options ​

Pick the perfect solution to your sun problem in a shade that suits your space. With 8 fabric shades, several hem bar colours and the optional cassette boxes in standard white or coloured you will find the perfect combination and match to suit your home for office.​

Blind concealment option​

Make your solar blinds disappear for a totally invisible look by adding an optional cassette box available in any RAL colour to blend into any paint scheme or frame.​

Reduce winter heat loss

Save on heating energy costs and maintain a constant room temperature. Prevent the warm air in your room from making contact with cold window glass.
Get an online quote​
Enter your measurements using our simple How to Measure Guide, get a quote and order your blinds online today.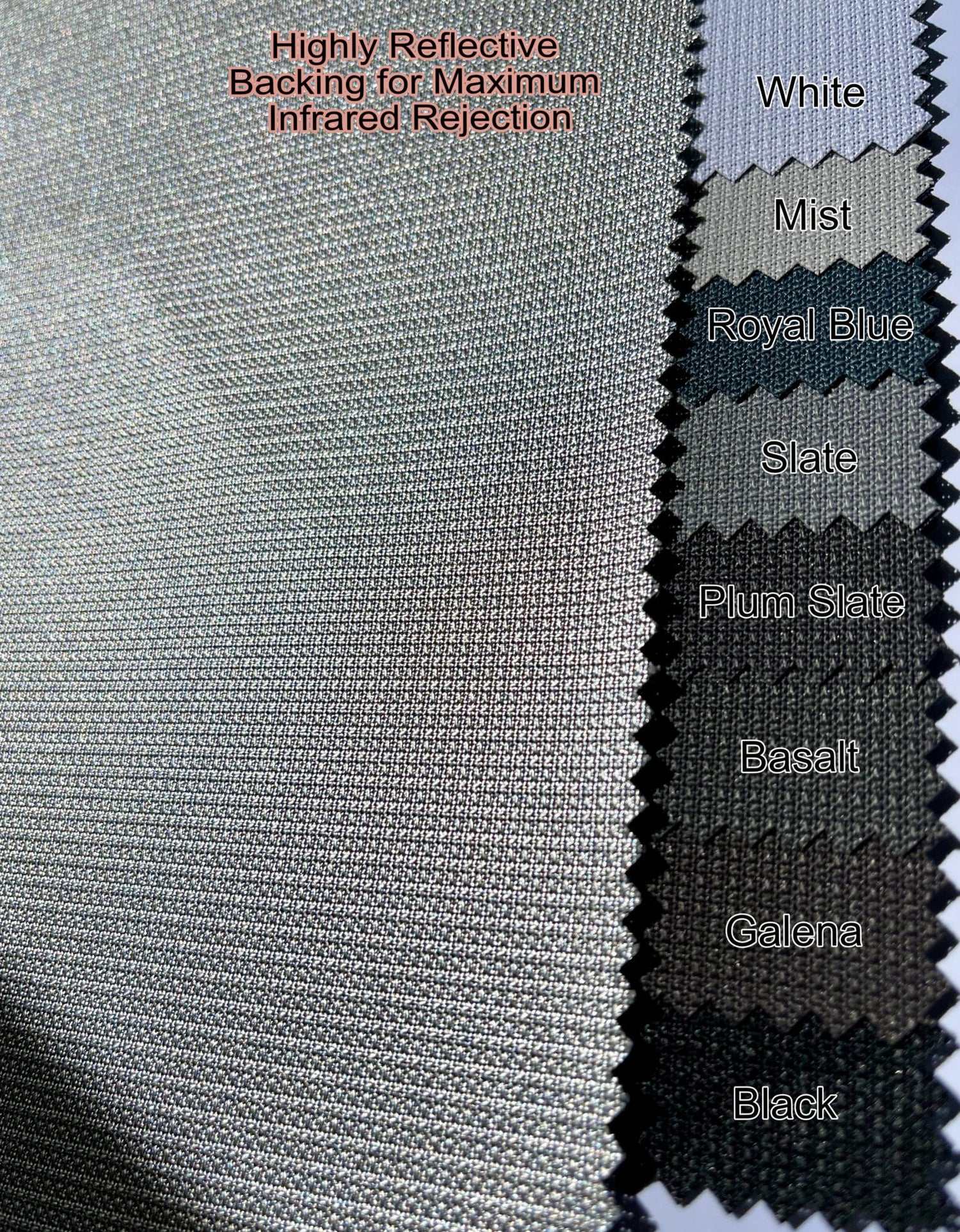 Attractive and functional
Flexible heat management in your control. Our solar blinds are made from high quality fire rated fabric, which has a highly reflective silver exterior. They come in a range of colours and shades on the interior to cater for all tastes and uses.
Request a free sample and we will send you swatch samples by post.
Testimonials
"We would like to thank you for all your help throughout the process of choosing our blinds for our new home and for giving us a very professional service.  We love our new blinds and would not hesitate in recommending you to others."
G & S Watkins​​, Market Rasen
"They are great! Making all the difference and good looking as well!
Thank you for really great customer service and follow up! Such a rarity nowadays."
Serena​, London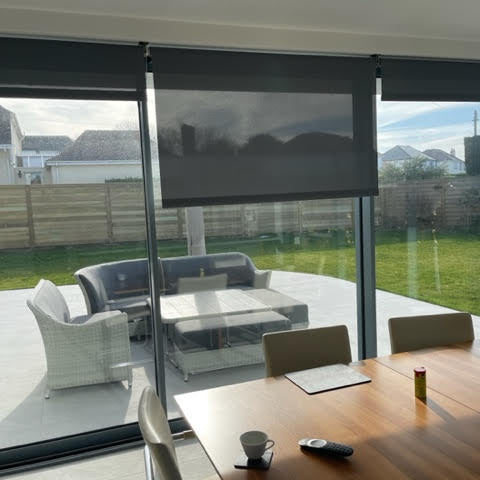 Get a clear view and keep the glare out
Reflect the sun without compromising your view. This roller blind is great for situations when maximum heat reflection is required but transparency is still needed. These blinds are ideal to assist existing curtains or blinds.
Buy your Solar Blinds here​
Enter your blind requirements and order your solar blinds conveniently online.​