Solar Control
Combat glare, fade, overheating and heat-loss in one low-cost fitting.
Huge 81% heat reduction

Reduce the amount of solar heat passing through your glass by up to 81%. A massive difference.

Combat glare, keep your view

If you can't see your TV, or if you have to squint in certain rooms, solar control films could be for you.

Stop your furniture fading

The sun can fade your furniture over time. Stop the damage and keep the colour with our films.

All your sun problems solved

Whether you have one sun problem or many, our expert glazing consultants have your solution.
Book a free solar-control consultation
Request a no-obligation solar-control consultation at your convenience.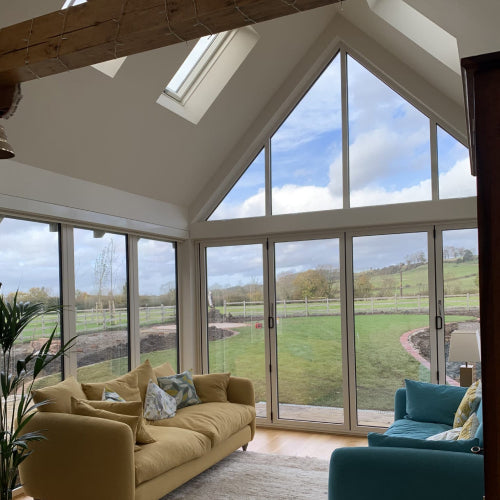 Cool, calm & glare-free
Do you struggle to keep your home cool in the summer months? Does glare make you squint constantly or struggle to see the TV? Solar-control window film could be the answer you are looking for.
Heat-reflecting solar window film can be applied either internally or externally to your windows. Pick the best one for you from our extensive range of shades and colours.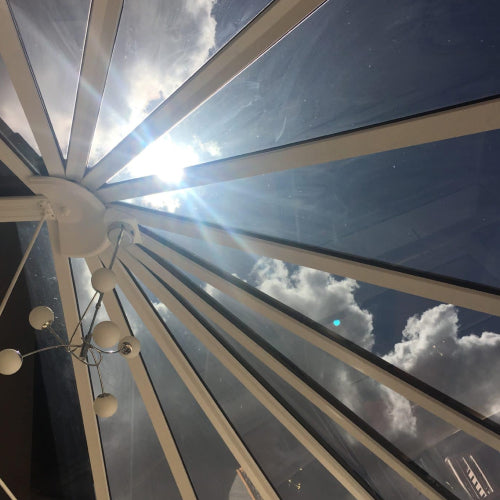 Conservatory cooking you?
Conservatories are renowned for being sun traps in the summer, and igloos in the winter. They can make your energy bills skyrocket with central heating and air conditioning too.
Reduce the heat your conservatory absorbs in summer and save on heating bills in winter by installing window film. Our free consultations provide the perfect solution to all of your problems.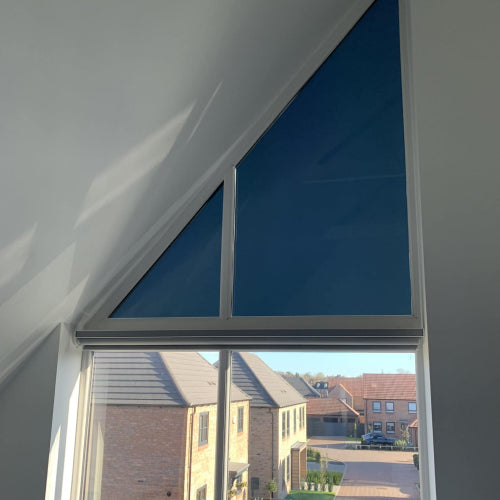 Solve glare, sunburn and more
As well as controlling heat loss and gain, solar glare window film can address privacy issues, glare from the sun, fabric fading from UV light and skin damage from the sun.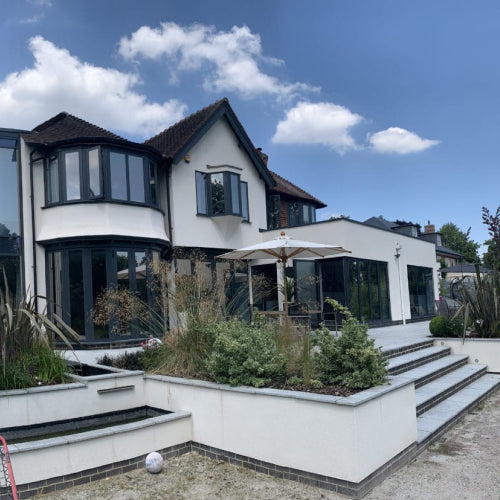 The best films for you
Be sure of a tailored, high-quality solution at CoolGlass. We specify and fit the best high-quality films for your situation, from solar glare window film and dark shades to window films that you barely notice and heat control to factor 200+ UV reduction.
We work closely with you to find the correct window film for your individual needs. With years of experience, we can help guide you to the very best solution. 
Book a free solar control consultation
Request a no-obligation solar-control consultation at your convenience.
"Mark arrived at the time he said he would and fitted the film, it is perfect, the heat is reduced by about 50%, it is so good I have had him back a second time to do my sunroom. I would recommend Mark to anyone, excellent job completed at a fair price. He is knowledgeable, helpful, professional, honest and genuine."
Which? Trusted Traders Consumer, Norfolk
Having seen the finish and quality of work on a friends windows, we asked Mark if he would come and quote for our landing window which gets the sun all day and becomes very uncomfortable during the Summer. Mark explained all the options and quoted a price that we were very pleased with. Work was carried out quickly and professionally and the finish is excellent.
Which? Trusted Traders Consumer, Lincolnshire
"A very efficient survey of the job previous to the work. The actual work to apply shading film to the conservatory was completed to an excellent standard with great skill. It has made such a difference to our comfort levels on very sunny days. A brilliant job very cheerfully carried out by both installers."
Mike, Leicestershire